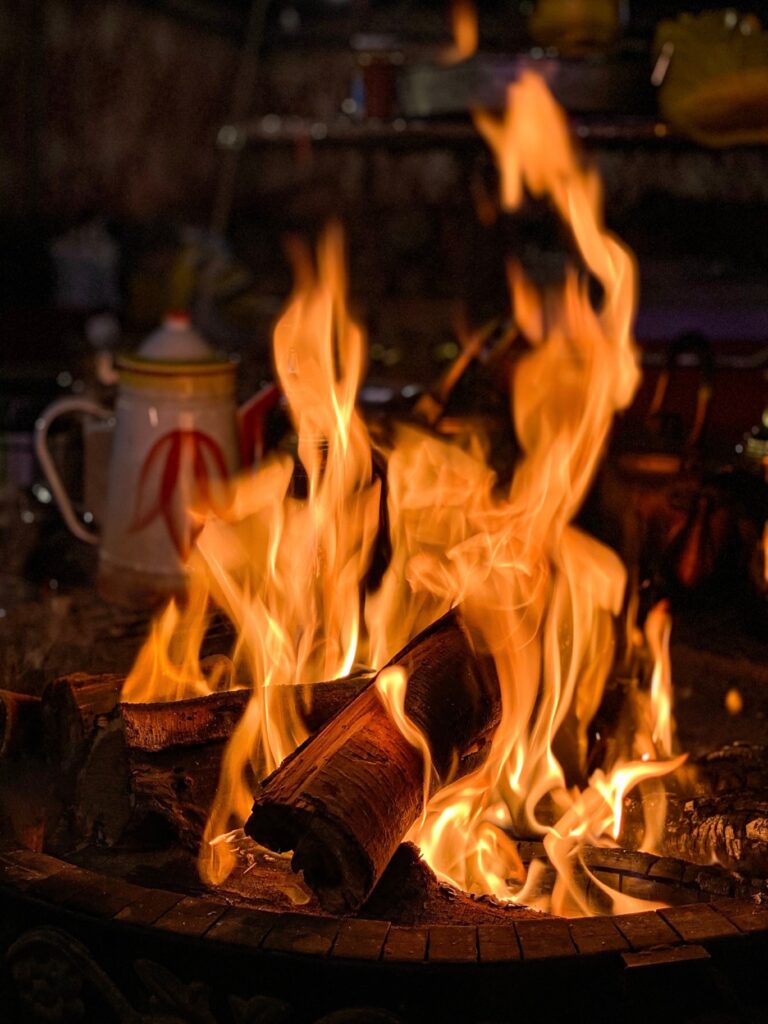 Safely Use a Fire Pit On Your Wood or Composite Deck
Using a fire pit on a wood or composite deck can be a great way to enjoy the outdoors and create a cozy atmosphere. However, it is important to use caution and take proper safety measures to prevent damage or injury.
First and foremost, it is important to check with your local government to ensure that it is legal to have a fire pit on your deck. Many municipalities have specific regulations regarding the use of fire pits, and failure to comply with these regulations can result in fines or penalties.
Next, you should make sure that your deck is in good condition and able to withstand the heat and weight of a fire pit. If your deck is old or showing signs of wear and tear, it may not be safe to use a fire pit on it.
Additionally, you should check with the manufacturer of your composite decking to ensure that it is safe to use a fire pit on their product.
When setting up your fire pit, you should place it on a non-combustible surface, such as a concrete patio or a fire-resistant pad. This will help to protect your deck from heat and sparks. Additionally, you should always keep a fire extinguisher or a bucket of water nearby in case of an emergency.
It is also important to be mindful of the size and type of fire that you are building. A small, contained fire is much safer than a large, uncontrollable one. You should also avoid using any accelerants, such as lighter fluid, to start your fire as these can increase the risk of a fire spreading.
When using your fire pit, you should never leave it unattended. It is important to keep an eye on the fire at all times and make sure that it does not get out of control. Additionally, you should never allow children or pets to play near the fire pit, and you should always keep a close eye on them when they are outside.
When you are finished using your fire pit, you should make sure to properly extinguish the fire. This can be done by pouring water on the fire and stirring the ashes until they are cool to the touch. You should also make sure that all embers have been put out before leaving the area.
By following these safety tips, you can enjoy your fire pit on your wood or composite deck without worrying about damage or injury. Remember to always use caution and common sense when using a fire pit and to follow all local regulations and guidelines.
Another important safety measure to take when using a fire pit on your deck is to ensure that there is proper ventilation. The smoke and heat produced by the fire can cause damage to your deck or even start a fire if not properly ventilated. This is especially important for composite decks, as they may be more susceptible to heat damage than wood decks. Make sure to keep the area around the fire pit clear of any flammable materials and have a clear path for the smoke to dissipate.
You should also consider the size of your fire pit in relation to your deck. A large fire pit may be too heavy for your deck to handle, so it's important to choose a fire pit that is appropriate for the size and weight capacity of your deck. You should also make sure that your deck is strong enough to handle the weight of the fire pit, as well as any additional weight from chairs or tables that you may have around it.
When choosing a fire pit, you should also consider the type of fuel it uses. Gas fire pits are a great option for decks because they produce less smoke and heat than wood-burning fire pits. They are also easy to light and control, making them a safer option for use on a deck.
In Addition
you may also want to invest in a fire pit screen to help contain the fire and prevent sparks from escaping. This can provide an extra layer of protection for your deck and surrounding area.
Finally, it is essential to keep your deck clean and well-maintained to prevent the buildup of debris and flammable materials. This includes removing any leaves or twigs that have accumulated on the deck, as well as cleaning any spills or stains as soon as they occur.
Conclusion
A fire pit on a wood or composite deck can be a great way to enjoy the outdoors and create a cozy atmosphere. However, it is important to take proper safety measures to ensure the safety of yourself, your family, and your home. This includes checking with your local government, making sure your deck is in good condition, placing the fire pit on a non-combustible surface, being mindful of the size and type of fire, ensuring proper ventilation, choosing an appropriate size and type of fire pit, using a fire pit screen, and keeping your deck clean and well-maintained. By following these guidelines, you can safely and responsibly enjoy your fire pit on your deck